This Sunday we blessed our Ella-girl.
Here's Ella on her special day. I LOVE how she kept holding her dress and rubbing it in her hands. My mom made the comment that she thought Ella "felt pretty". I really think she did! She seemed to know she was all dressed up. Isaac kept calling her a princess.
I'm happy that once again, my parents made the effort to come be with us. It was a special day.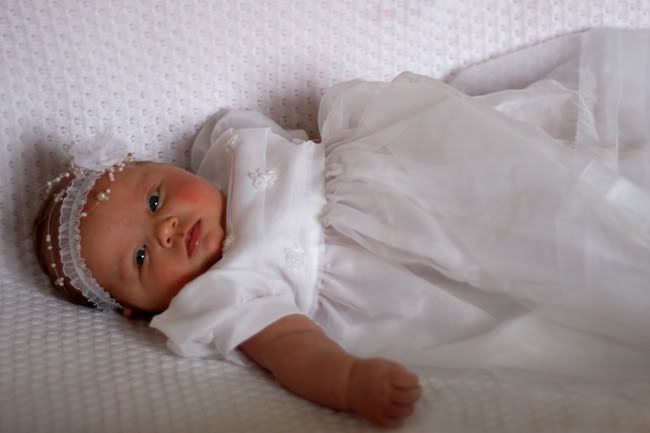 {if you're not LDS and wondering what a blessing is: We don't baptize our kids as babies, we wait until they are 8 when they can make the choice for themselves and be held accountable to keep the commandments. As babies our kids are given a special priesthood blessing; a prayer just for them}