Ella Cathlene Perigo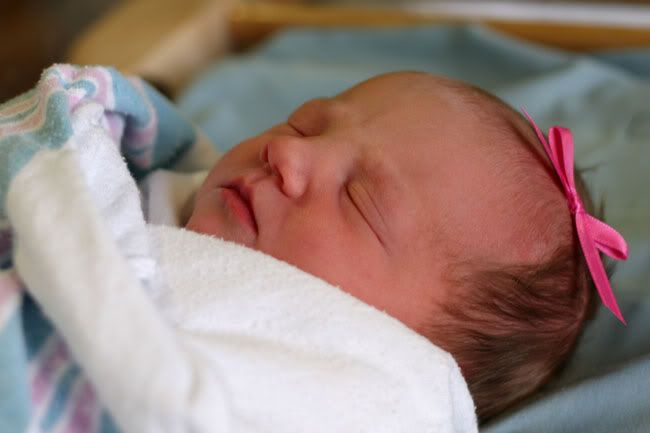 what's in a name:
Ella is named for 4 of her grandmothers: EllaMay Smedley and Eldora Ash inspired her first name. Her middle name is my mom Cathy and Cameron's mom Sharlene combined.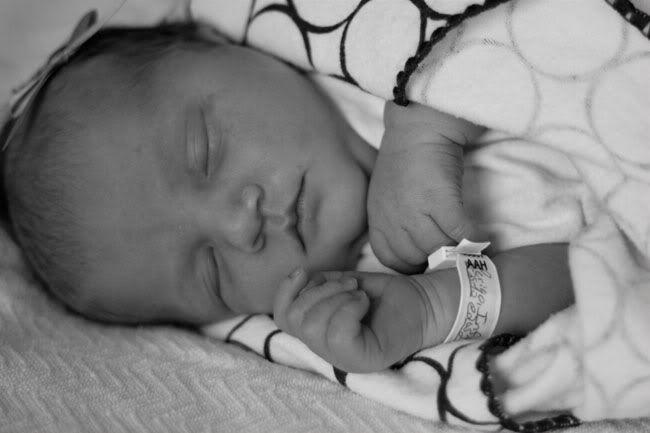 birth story:
went into my regular appointment on Monday. dialated to a 4, 80% effaced. doc was ready to send me home. I asked how long I had to keep having these horrid contractions before something would happen. doc said give it another week and she'd schedule an induction. I lifted my shirt back up and said, "feel this contraction. I'm NOT making it up." she said, "whoa, you must have a high thresh hold for pain. I'll go talk to the doctor on call and see if he'll admit you." FINALLY! they hooked me up to the monitors and stripped my membranes - within a half hour I was 100% effaced. An epideral, and a bag of pitocin later, Little Miss was born (just before the "Bachelor" handed out the final rose. Seriously. That's how laid back a delivery it was. Wouldn't want it any other way!) She was squished in my pelvis for so long her face, especially her nose, was squished flat. But it's going back to normal quickly and beautifully.
meet your family, little girl:
we all love her. already, there really is something different about little girls. the boys want to hold her all the time. they love to rub her head and give her kisses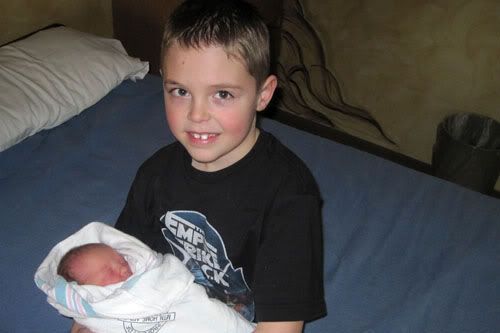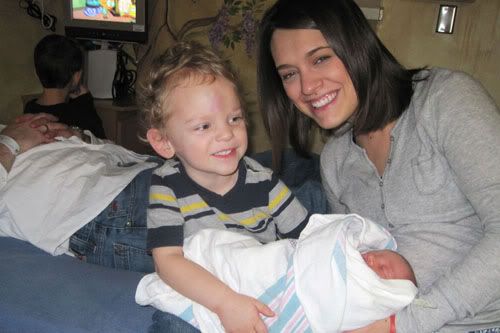 her temperment:
it's still early but so far she is peacful, content, and easy-going. ferocious appetite. she is alert more than the other kids have been. she looks the most like Landon as a baby. best burper. least jaundiced. already so so fun.