Landon turned 7 on Monday. First of all, can't believe I have a seven year old! That is crazy! Nothing makes you feel old (or "way too young to have a 7 year old *gasp*" - that's what I hear from just about every cashier at every store who happens to ask about my kids) like your kids growing up.
But I love it. Landon is my biggest buddy. I love when he comes home from school and tells me about his day. He still loves to snuggle in my bed in the mornings and get his back scratched. I love the way he takes care of Austin and Isaac (most of the time!). He's just a genuinely great kid.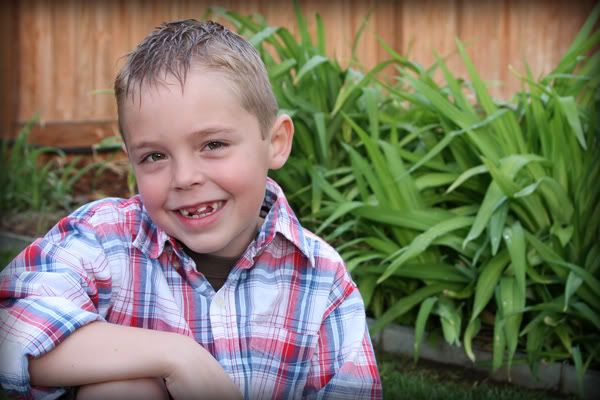 We had a whole weekend of fun to celebrate Land-o's birthday. It started with a Football party. Landon's been planning this party since the "Turkey Bowl" this Thanksgiving. He wanted to divide into teams and have two coaches and.... on and on. I was thinking, nice, I do cake and pizza, the kids play football: easy-breezy party. But our plans got rained out and I had to scramble to find some football-esque activities that were okay for indoors. The party turned out great, despite being trapped inside (we even found a way to do the pinata inside).
This is the invitation:
The kids decorated sugar cookie footballs, played games, opened presents, and went to town ripping apart a giant football pinata. Landon LOVED it.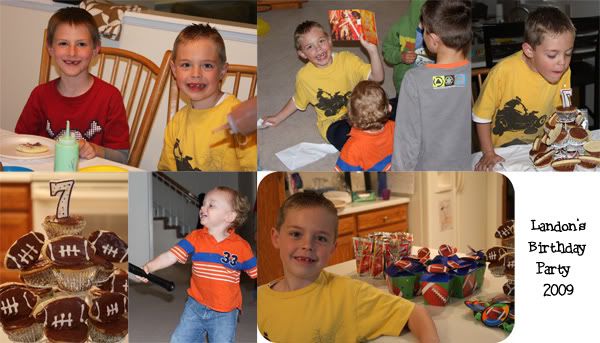 Monday we went to Denver to the Museum of Science and History. It was great. We met some of our Dental School friends, Chris and Andrea (they were in town visiting their families), at the museum and went to lunch with them too. Awesome to see them. We just picked up right where we left off, even a year later.
The museum is quite the experience. The kids especially liked the Space Odyssey exhibit and the schpeal on dinosaur poop a museum worker gave them; they thought it was pretty cool to hold petrified dino-poop!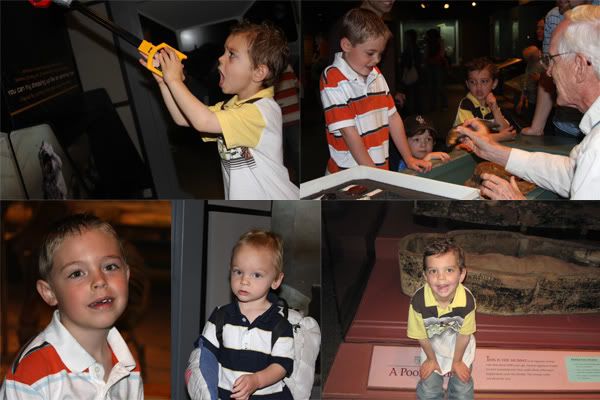 Lunch at California Pizza Kitchen. Kids were starving but Cameron and Chris did a great job entertaining.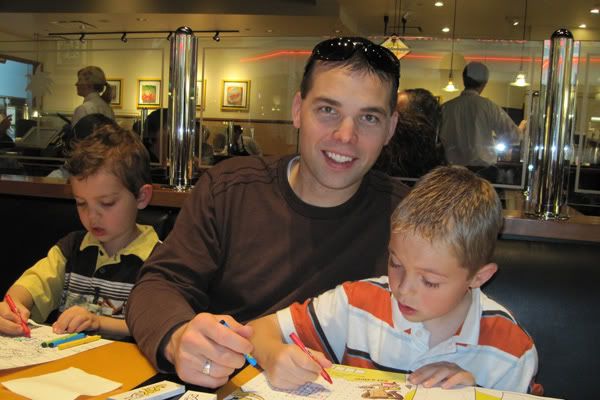 And off to the Lego store for a birthday shopping spree. Landon was in HEAVEN in this store. We kept it a surprise and kept joking about where we were taking him. I really think he almost cried when we started dragging him into the Hello Kitty store! But soon he saw the Lego sign and knew. He ran right in and started jumping up and down. Austin was bummed we didn't go to Build-A-Bear (on your Birthday, okay?). But he came around and ended up with a couple little things too. After this set of Legos we made him a deal that he has to play with the one's he has - it's time to start taking all those star wars ships apart and making a giant space-garbage truck or something. He is getting better at using his imagination but he'd still rather follow exact directions, and we're running out of space for all his creations that he won't take apart.
Birthdays are pretty fun when you're a kid, eh? Well, this one was fun for the rest of us too. And Landon, I love ya!