The kids opened the door yesterday and found a box - with MY name on it! I opened it and got the
B E S T
surprise

.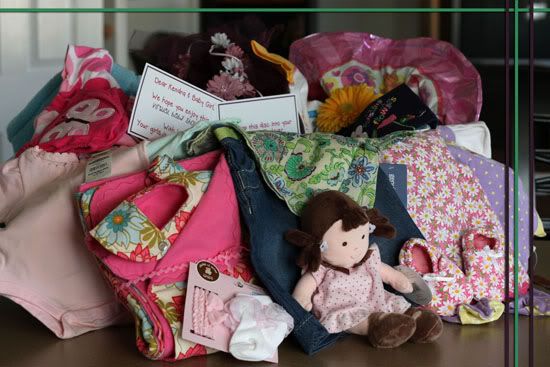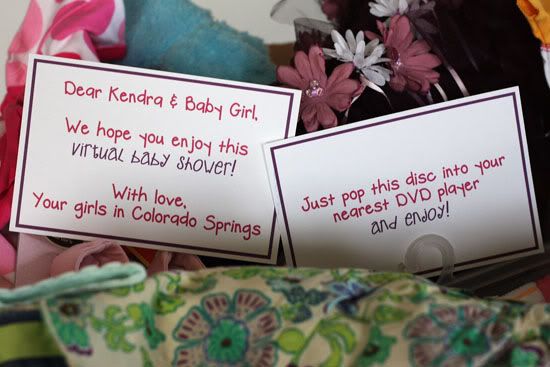 I unpacked the adorable clothes, creative handmade treasures, and other cute girl things, and danced around the kitchen with excitment. Then I watched the DVD with a HUGE smile and a few tears on my face the whole time. Only 5 wishes - Of course I wish I was there with you! And I wished I could eat some of that yummy looking food! And I wished for Colleen's chocolate chip cookie recipe (although I'm sure they wouldn't be the same if I tried to make them). And I wished Austin was there to play with Josh and Tyler. And I wished you could see the cute little hats Jaquie made and sent me too.
Thank you so much for the virtual baby shower. You have NO idea how happy you made me. I miss you all so much.


Thank You. Thank You. Thank You.


P.S. You all look wonderful! The babies are adorable. I wish I could see you all in person.