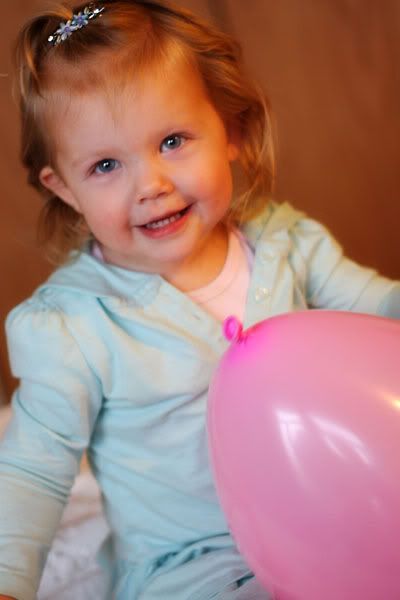 Happiest
2
nd Birthday to my Sweet Baby Girl!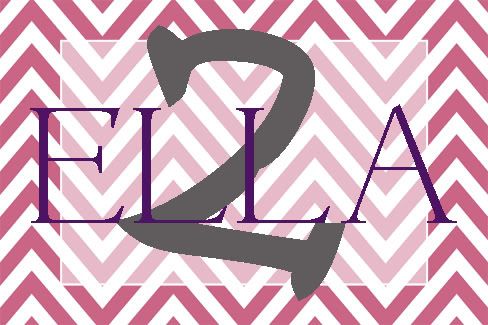 I really really DO NOT know how she grew up so fast.
1 week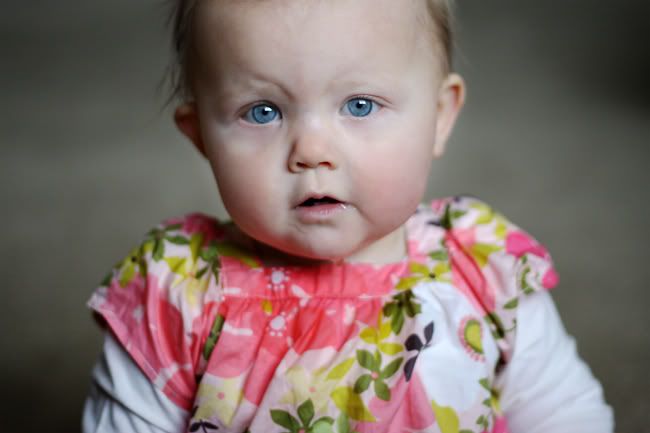 1 year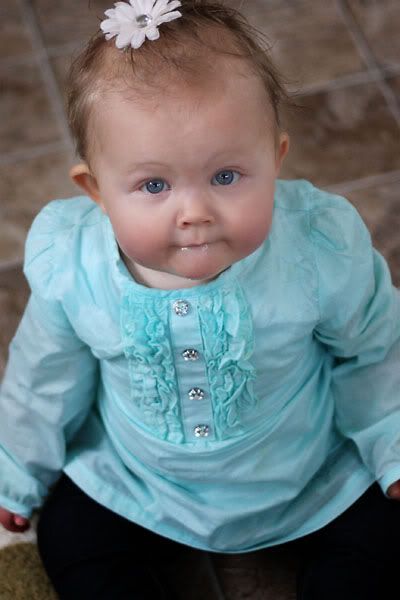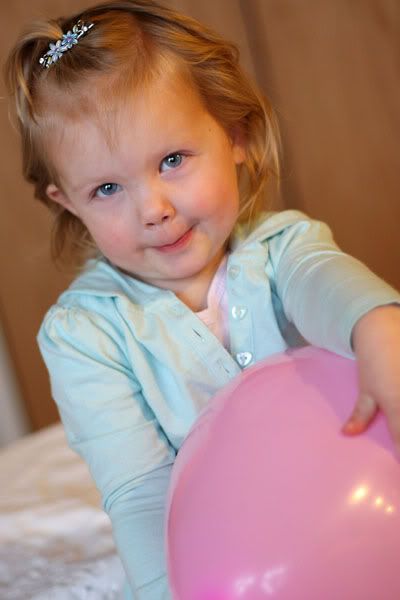 2 years - making her "camera" face (she is a poser!)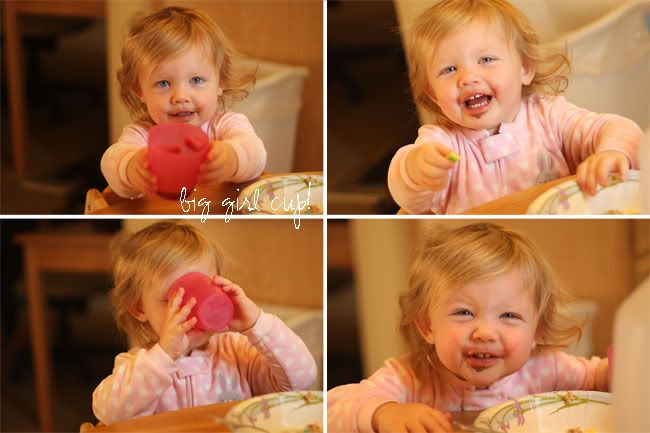 We started the day with Ella's favorite - Chocolate Milk in a "big girl" cup.... except these pics were taken a few days earlier; on her actual birthday she had chocolate milk in a sippy cup and a bag of cereal in the car - it was one of THOSE days...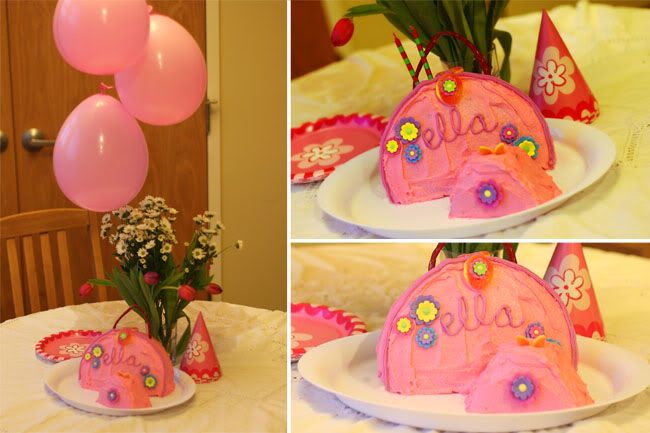 The day fell apart on me when after 2 hours of packing at the house (no we're not moving, but I had to get some things packed away for new carpet to be installed) and a quick doctors appointment for Isaac I had to run to Boise in the three hours I had left before picking up the boys from school. I also had to be at Young Women's in Excellence that night so it was kind of a "loaves and fishes" miracle that I had enough time that afternoon to put together this PURSE and coin purse cake. Ella LOVES purses so I had to try my hand at making it.
While we were in Boise - at Home Depot - Isaac made sure EVERYONE we came in any contact with knew it was his "baby sisters birthday party day". And every time Isaac told someone that they would ask how old she was. I kept trying to get her to say two but she just started singing Happy Birthday, every time. It was pretty cute. Although it was a day of one thing after another with no rest in between, I think she had a good day - the boys, especially, made a big deal of her birthday all day long.
After putting the cake together I made a quick dinner. I would say Ella's favorite foods are mashed potatoes, broccoli and KETCHUP! So I made meatloaf (extra ketchup for my girl) and potatoes and green beans (she likes those almost as much as broccoli, and nuking a can was easier than cutting and steaming the broccoli - it was do or die time, I tell ya!)
After a Face Time chat with Grandma and Grandpa Perigo and cousin Kyla, we brought out the cake. (Face Time - best invention! I think it was cool that G&G got to watch Ella open the present they gave her even though we are a state away...) Ella smiled at us as we sang to her and then blew out her candles after a teensy bit of coaching from Cameron.
She was not shy about opening her gifts! I loved how excited she was for them. I especially love how she's inspecting her presents with a tiny grin of satisfaction on her face. She sang Happy Birthday to herself while she was opening! Austin, the most loving of my boys, wanted desperately to get Ella something from Walmart. We didn't have time to take him shopping but I just happened to pick up this little Minnie. Austin wrapped it and put a note on it that he was so proud of, "From Austin, with LOVE". Ella loves her Minnie; she carries it in her stroller and sleeps with it.
A fun, happy day, for my fun, bright, cheerful, sweet, sassy, excited, smart, little girl
Ella @ 2
23 pounds
still LOVES her blankets - will not sleep without them
favorite person - her daddy or Austin (sometimes mom)
favorite place to be - outside or going somewhere in the car
favorite tv show Mickey Mouse Clubhouse
favorite toys - puzzles, babies, baby stroller, purses, books, anything one of her brothers is playing with
Best COPY cat in the family - she goes around all day copying one of us
favorite indoor activity - coloring or playing with one of the boys
catch phrases: "press PLAY!" (as soon as she gets in the car - I've spoiled her this last month with the DVD player), "blankie" "dank you" (she says it after you give her something or do something for her, like hold the door open, and she always says it in a breathless voice as if she's been waiting her whole life for whatever you've given her) "cook" (for cookie - anything sweet and dessert-like is a cook and she LOVES them.) "car?" she asks that as soon as I get her out of bed every morning
wants to do everything everyone else does
her first chore - she likes to put the silverware around the table at each place