We've had a great weekend! Friends, Food, Halloween, Hiking, and ... Squirells! We started the Halloween festivities with a "Fall Feast". My friend, Colleen, gave me the idea and we enjoyed it so much it's going to become a tradition for us. The kids loved eating all things fall - a roast with all the trimmings, rolls, apple cider, and pumpkin pie. The next few days included this: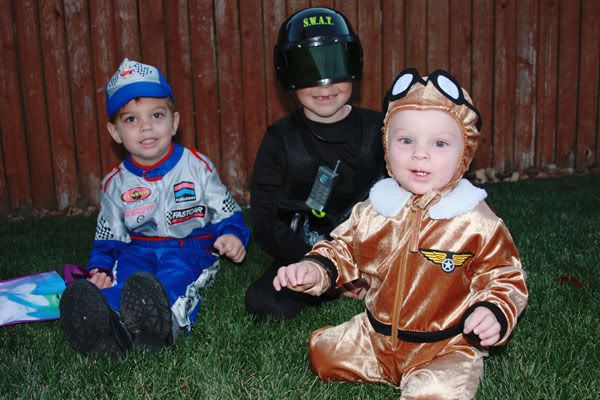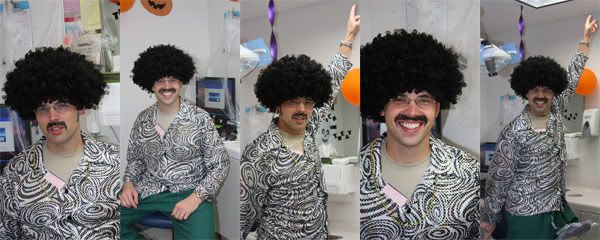 On Halloween Day we went to a party at Cameron's Dental Clinic. He won his Colonel's (very close) parking space for a week for having the best costume! In a display case there is a picture of Cameron's commander during dental school; sporting an afro and lambchops. The inspiration for Cam's costume and probably the reason he won! Not to mention, who else could pull off hair like that?!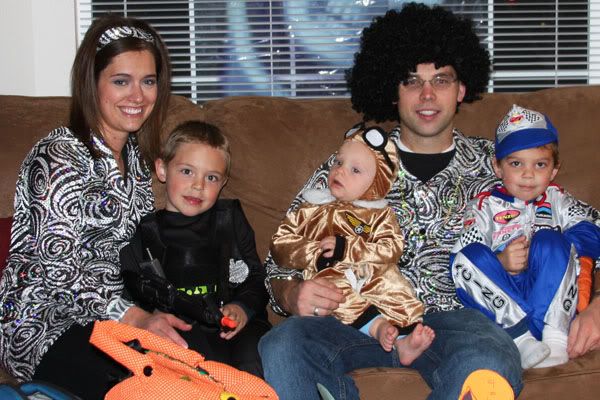 This is the best we could do as far as a family costume photo this year. Well, can't say we didn't try. I had some wicked knee-high gogo boots that I wanted a picture of but, oh well. I got TONS of compliments on them. My mom picked out our costumes this year for us. Good job Mom!
All the kids we went trick or treating with - Fun! The dad's took the kids out while the mom's stayed to chat and hand out candy.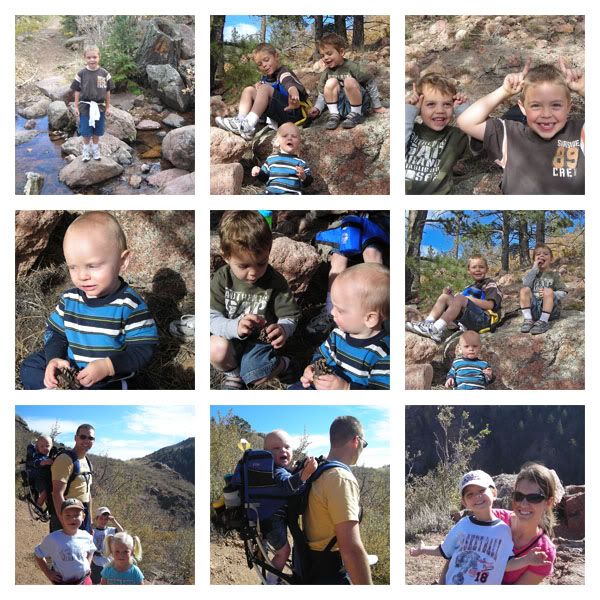 This is actually two weekends but... you get the idea. Hiking is so awesome around here. There are beautiful places to go. Exercise and good conversation - you can't beat that!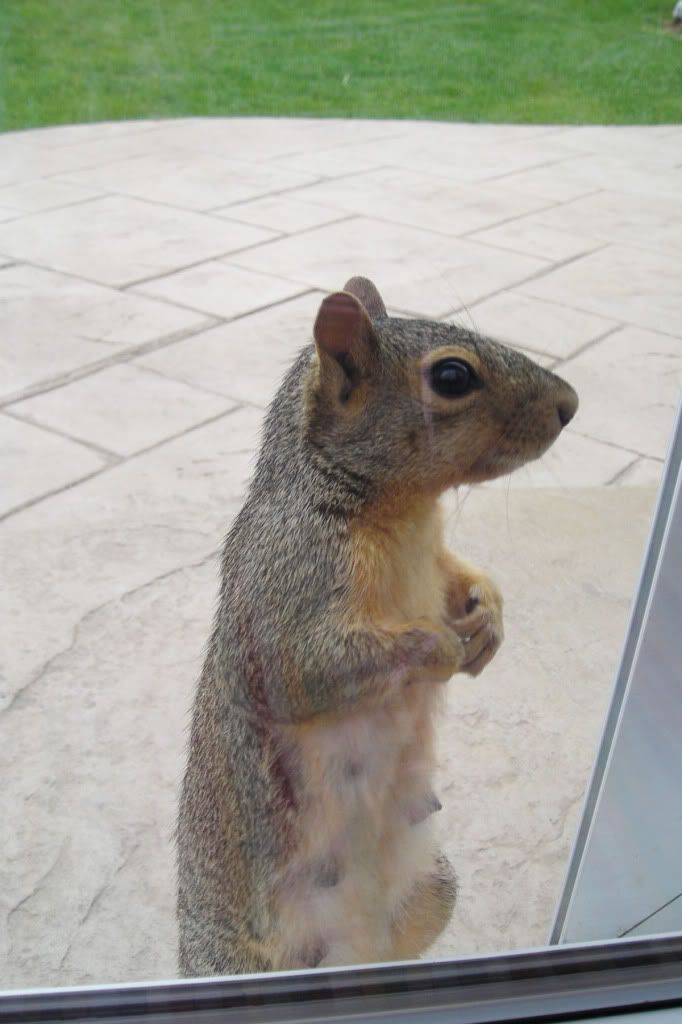 And this is Max. She is our pet squirrel! She comes about every other day and climbs the screen. She begs for food and chatters at the kids. It's pretty funny. The kids, especially Austin, love when she comes over. We never feed her but apparently a neighbor does because she is NOT afraid of people and we've caught her burrying peanut shells in our yard-ugh!