We spent last weekend with Cameron's family at Lava Hot Springs. Quite the adventure! The cousins had a blast hanging out and playing together, feeding the animals at the petting zoo, swimming, and going on "15 mile hikes". I didn't take the best of pictures this time around - I was hit with a massive headache the afternoon we got there that lasted the whole weekend. I was kind of lazy, but isn't that what camping is for?!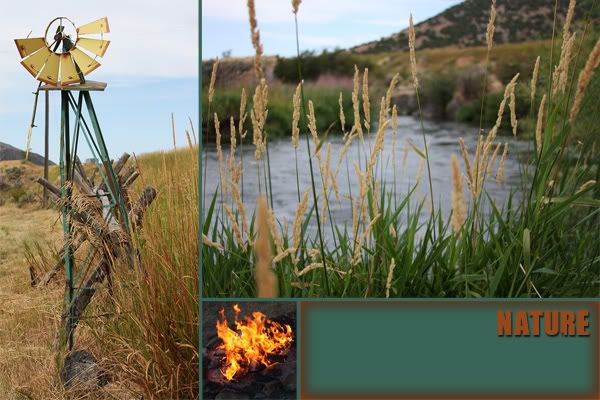 The best views of the camp site - we all love sitting around the fire at night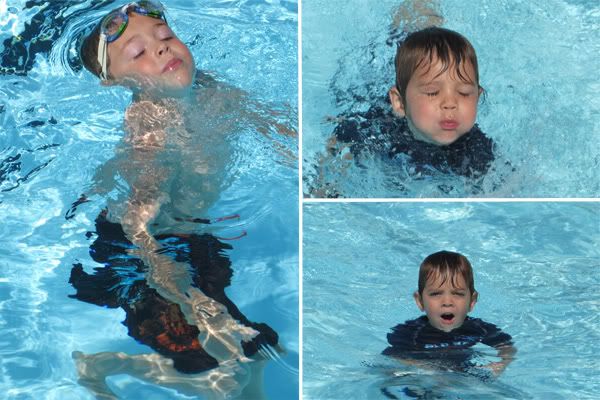 My kids need swimming lessons in the worst way! My mom spent a lot of time this summer with them in her pool and they've come a long way but still... Landon swims and then stands up to take a breath and Austin, just look at him: he's holding his breath
out
of the water!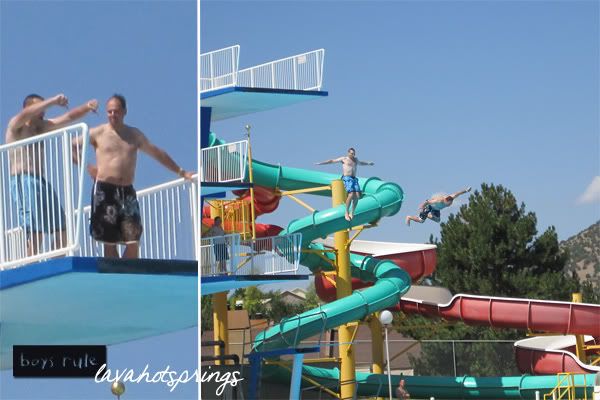 Cameron and Cordell always have a blast together.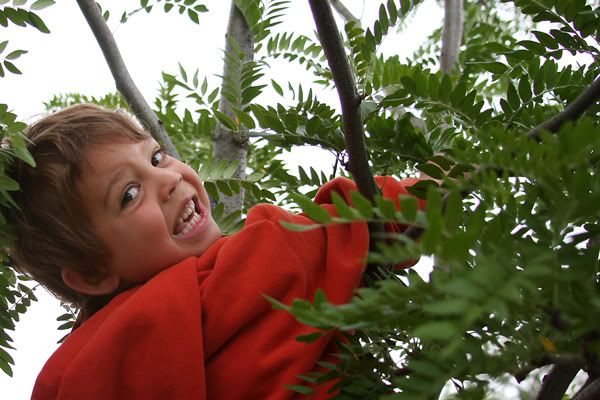 Austin and his buddy (cousin) Tolkien had a great time climbing trees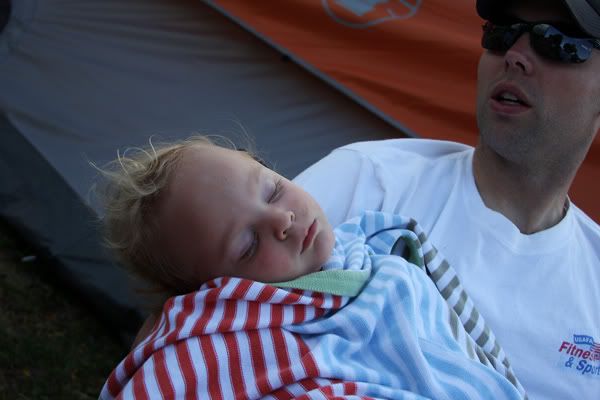 This is the only way we could get Isaac to nap. A contributing factor to my headache, I'm sure, he did not sleep well in the tent.
Cam took the kids on bike rides. They all cried when it wasn't their turn.
Grandpa Perigo wanted to watch a talent show one night and the grandkids obliged. Here's Landon humming the Star Wars theme as his talent.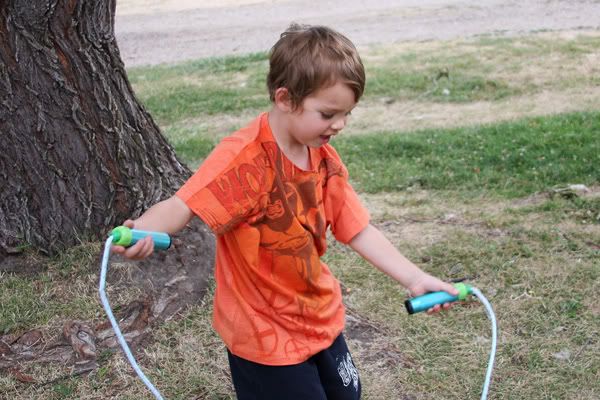 Grandma Perigo taught Austin how to jump rope.
Zac loved picking up bugs, squishing them, and then bringing them to show me. Sick! Luckily for you he dropped his dead bug just before I snapped the picture!
I wanted some pictures of the cousins together, like Odessa and Landon playing in their secret hideout and Mashae taking Austin on a hike. But the camera was never out at the right times and like I said, I was feeling a bit lazy. Oh well. We had a great time. Despite, having to hurry back on Saturday to come home and write talks for church on Sunday (yes, we were asked to speak our 2nd week in our new ward) it was worth the drive. All three kids left the campground crying that they wouldn't see their cousins again for a long time. We'll have to make another trip soon.