A week of fun...FUN...fun
class parties, church party, trunk or treat, halloween lunch with friends, halloween officer social with WAY too much food {especially strawberry flavored marshmallows...remember when Isaac ate that W H O L E bag of marshmallows...}, parent teacher conferences, trick or treating, costumes everyday - and hot gluing ninja stars back on a mask that didn't even get worn, and sewing back together a football helmet that got worn W A Y too much, candy, candy, candy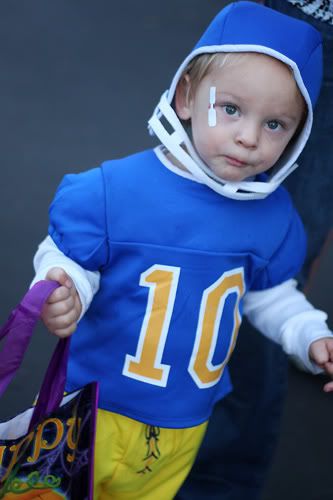 Just before Trick Or Treating Isaac hit his temple onthe tailgate of Cameron's truck. A quick trip to Walmart for butterfly bandages and he was as good as new. You wouldn't believe how many people thought it was part of his costume. It really did add to the "tough football player" look.
got these pictures before the "tailgate incident"!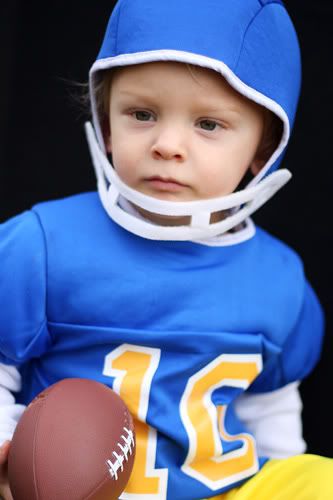 couldn't resist this picture - looks like he's visualizing the win before the game...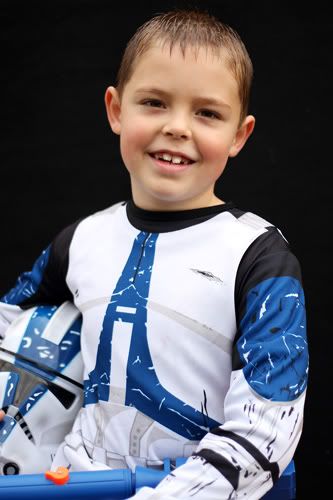 Land-o was SO happy to wear his CLONE TROOPER costume. He did his own hair about three times to make sure no hair would show when his helmet was on.
Austin had a bit of a rough day - he COULD NOT wait for the trick-or-treating to begin and had a hard time channeling his energy... I got ONE picture before he was off and running again. The lighting is off but at least he looks cute! Aust chose his costume based on the cool "light up feature". He's been telling everyone that will listen that his costume lights up. He also LOVES his ninja "battle damage".