Sometime this Spring we started thinking about where we would go for a family vacation this summer. There are lots of places we want to go. But as we looked into prices of resorts and cruises and plane tickets and gas prices we realized that we could almost buy a boat. So at the end of June that's what we did and we have been loving our "summer vacation" every chance we've been able to get on the water since. Seriously, the boat is the best "family-time" investment we've ever made. Some of our best, happiest moments this summer have been on the boat: being together, laughing, giggling, relaxing. We LOVE it!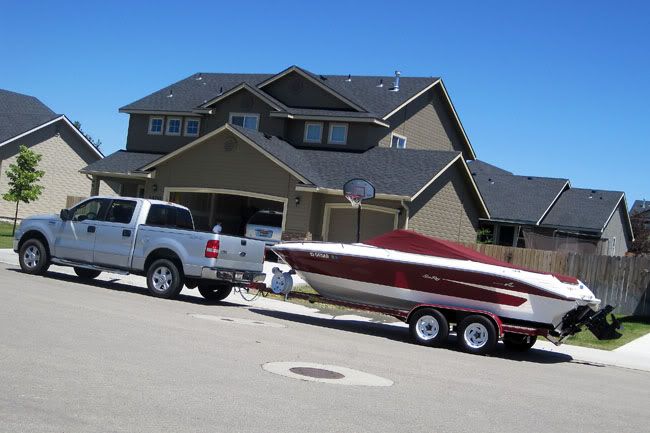 For the love of the tube! The kids LOVE it. We took it to a YW/YM activity and the kids waited in line to ride with us (we also had cookies and cinnamon bears - always a winner with kids!). It's just a fun tube. It goes airborne easily (for the big kids, NOT the little ones!) but doesn't flip. So it's a great ride.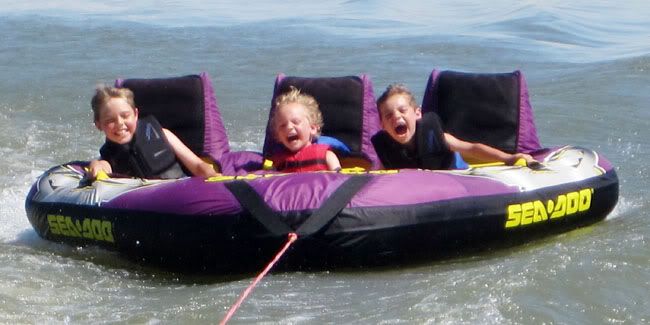 The FIRST thing Austin wants to do as soon as we get on the water is jump in, in fact he jumps in any time the boat stops, if we let him.
Can't get enough of the tube. And yes, it was me driving. I'm a pretty good driver but so not good at trailoring or docking. I can pull Cameron on the ski pretty well too. I'm getting great at driving in donuts. As long as Ella has her blanket she sits on the seat next to me while I drive. It works out great.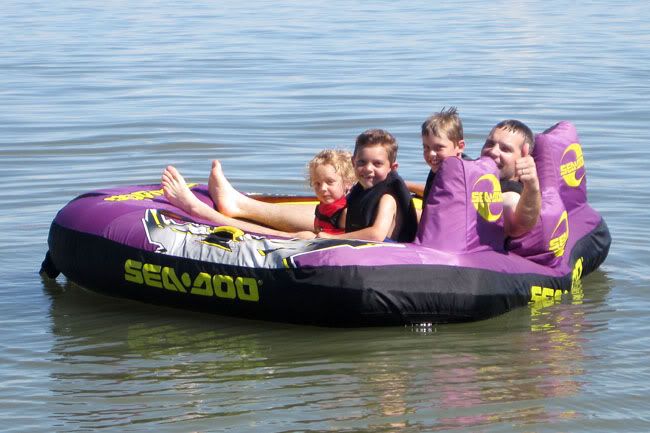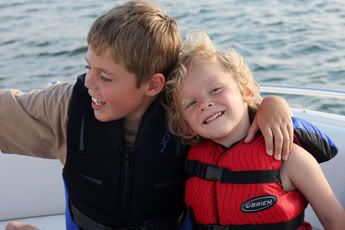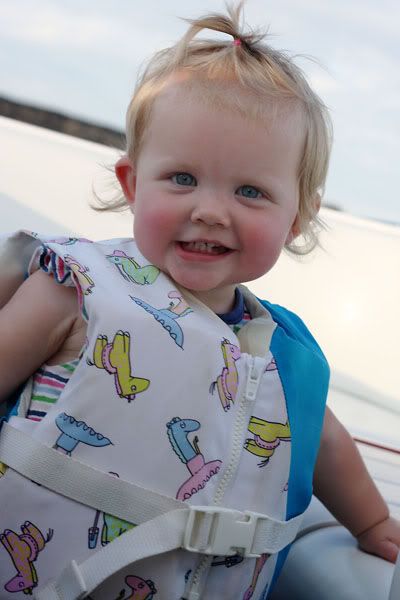 The other night we went for family night after Cameron got off work. During the last ride of the night Austin yelled, "hey it's night and day at the same time!" Too bad these summer days have to end!