The last few weeks have been busy, but checking off our to-do list has been a little easier this year. This holiday season is the first in four years Cameron hasn't been in the middle of finals at Dental School. His job now, of course, is as stressful as any but not having homework and test-cramming sessions at the end of the day makes for a lot more time to be together as a family. We are enjoying things like our Christmas Tree hunt last week -that will become a new tradition for us- just as much as we are enjoying things like hanging out and doing mundane chores.

Today, we spent the morning catching up on jobs around the house and running a few errands. Landon and I made some cookies. Earlier this weekend Austin and I put neighbor gifts together. I've noticed how happy the boys are when we are doing something together. Wether it's reading a book or making cookies or working on homework. It doesn't matter what we are doing just as long as we are doing something together.

Tomorrow will be another day of togetherness. After church we are planning on delivering these little gems to our friends and neighbors.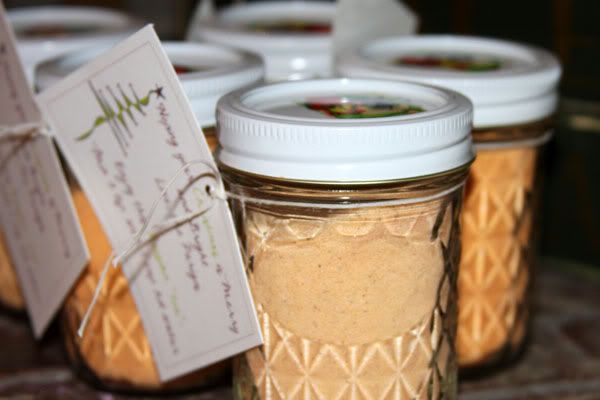 Russian "Tea" - A yummy warm winter drink that I love in the mornings. My favorite breakfast lately is either a mug of Hazelnut Hot Chocolate or Russian Tea and a piece of toast.