So New Years at our house a little (uh hem, a LOT) BORING!! Not that I didn't try, though. On New Year's Eve I made home-made pizza (Landon's choice) and we had a nutritious side dish of chips and salsa and Queso (Austin's choice) And it was GOOD!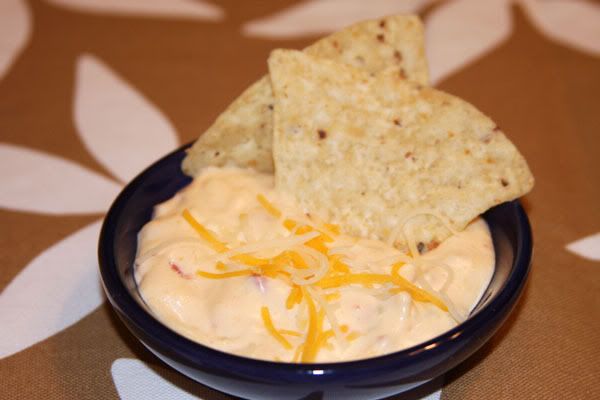 Best Queso Dip:
1 8oz pkg. cream cheese (I used fat free - can you make this healthy?!)
1 8 oz carton sour cream
1 8oz pkg Velveeta
1 C shredded Monteray Jack Cheese
1 small can Rotelle Diced tomatoes with Chiles - use Mild unless you like HOT HOT
Cut cream cheese and velveeta in chunks and place in oven proof bowl or crock pot. Mix in the rest of the ing. Turn crock pot on low for three hours/high for one hour or bake at 350 for 20 minutes. Serve warm with tortilla chips. You can use leftovers as a dip for tacos or burritos (which is what we did and it was awesome)

So after we put the kids to bed Cameron and I piled up the clean laundry that had been sitting around since we got back from Utah, started to fold and decided it could wait until the next day. Cameron fell asleep on the couch at 9:00 and I watched a movie and went to bed at 11:00. Seriously, We haven't been married even ten years and this is what we've become!! Since we didn't have a toast with our Sparkling White Grape Juice at midnight we served it up for Breakfast and decided celebrating on New Years Day was better anyway. The day went down hill from there - let me just leave it at that. It was a BAD day...

But we made up for it on Jan. 2! We made good use of the 58 degree weather and headed to the zoo. Where we saw this gorilla spontaniously flipping people off - NOT KIDDING! He would go from his first finger to the middle and back again and then chuckle like he knew what he was doing. It gave us all a good laugh and put the New Year in perspective - So who cares if things don't work out the way they "should"? Make the most of it, "flip off" (so to speak - we don't REALLY believe in that at this house!!) the things that make you mad, have a good laugh, and move on!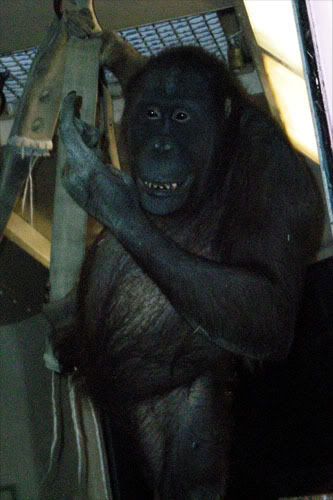 So here's to a HAPPY NEW YEAR! Cheers!