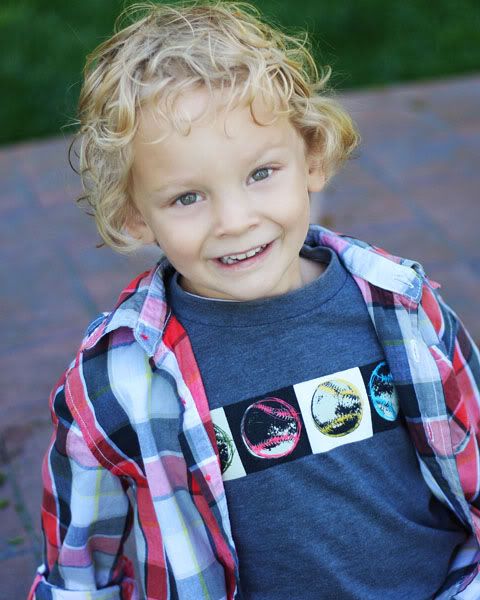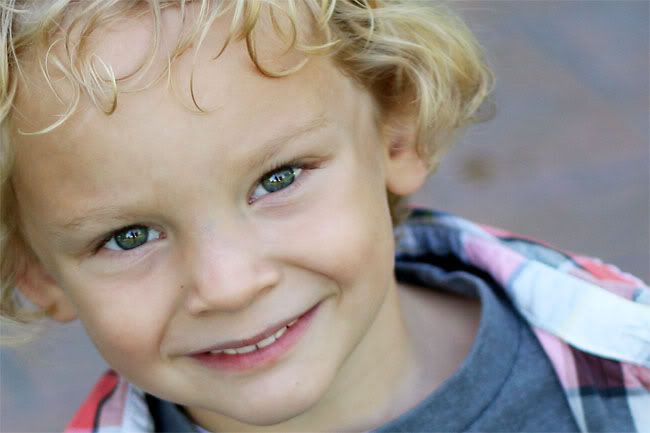 Isaac turned 4 a week ago. He was the HAPPIEST birthday boy I've ever seen. Really. EVER. He is SO happy to be 4. He asks me every morning if he's still 4. Today he said, "am I? Oh yeah. I am. I'm 4!"
Isaac at 4:
LOVES: to dress up as a super hero, ride his bike, play games, be the center of attention, fruit salad, changing his clothes 2+ times a day, motorcycles (toys and real ones), legos, riding on the tube when we go boating, to be a BIG brother, when someone is proud of him, SINGING, making people laugh, watching movies, sleeping on his pillow pet, wearing pj's all day, reading books and being read to, listening to CD's to fall asleep for naps, dessert - he asks for it almost every night, one on one attention from Mom or Dad, going on walks, playing outside
DOESN'T LIKE: waiting his turn, not being in kindergarten, anyone to tell him what to do, being a LITTLE brother, taking naps
5 WORDS THAT DESCRIBE HIM NOW: passionate, energetic, excited, funny, singing
We threw a little family-style birthday party for Isaac. Pizza and cupcakes. (side.note. just found this recipe for GlutenFree cupcakes and they were AWESOME! It made me happy that I could give Austin something good and the rest of us loved them too. Isaac was thrilled by them and Austin was over-the-moon happy he could eat a "real" cupcake!)
Isaac directed the whole party, "First we'll eat dinner then sing 'Happy Birthday'. No wait. First dinner then PRESENTS!! Then Cupcakes, and THEN sing me 'Happy Birthday'." So that is what we did.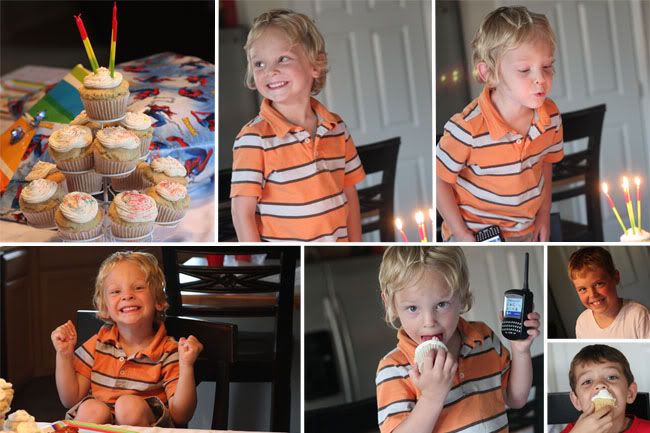 I need to take a picture of the Spider Man movie he got. It's hilarious. I sent his picture in and they put his head on Spider Man's body. It cracks me up every time I see it. The kids love it and Isaac watches every day (OK fine, yesterday he watched it 5 times - I was canning peaches and TV time rules went out the window. But seriously 5 times? Yeah, it's THAT good! :) )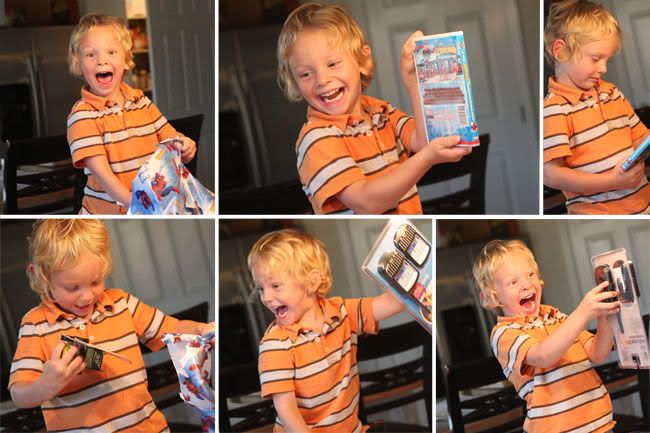 I loved how excited he was for his "Talkie Walkie Talkies"
Isaac also got a Spider Man themed birthday party with some of his little pals. His first "friend party" ever. It was time. He LOVED it. He wore his Spider Man costume. We made super hero masks.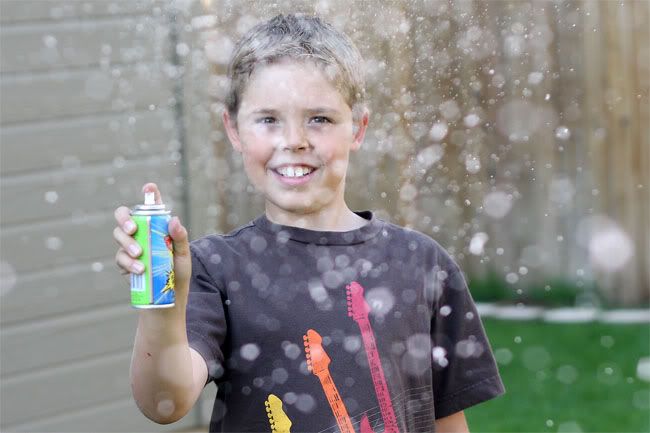 There was Silly String - the kids sprayed webs that I drew on our windows. Some of the kids had a hard time working the cans. Landon and Austin were happy two kids didn't come so they could have the extra cans. Landon's can lasted about 30 seconds.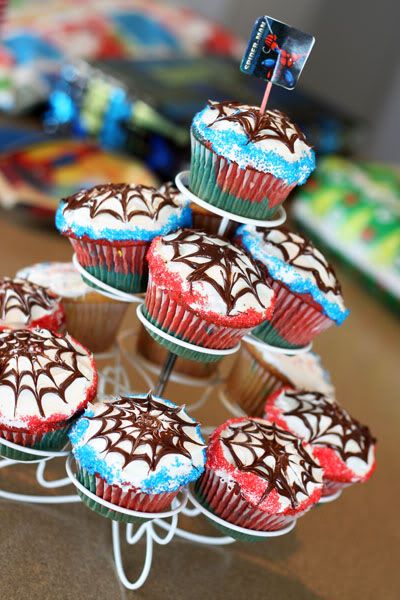 There were Spider Man cupcakes (SO not Gluten Free :) luckily we had some left from the day before...)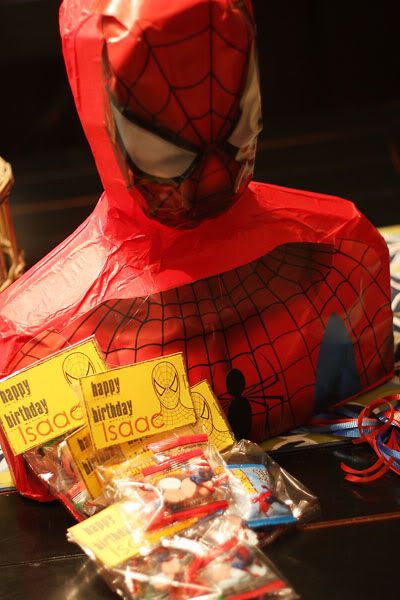 There was a pinata. I filled it with leftover goody bags from his preschool class. He was into goody bags for some reason. He wanted them in the worst way. I was glad we had extra so I didn't have to buy more candy to throw away. (don't tell my kids I throw their candy away when they're not around!)
Of course there were presents. Here's the thank-you card we're giving out. Isaac spent the afternoon making his own cards (a piece of paper he colored, then waded up and stapled into a crazy ball, shoved into an envelope taped together with green painters tape) so I thought I'd make these to go along with his cards.
For days he's been saying, "my friends are so awesome! I got the best presents!"
With all the anticipation leading up to his birthday, I was worried Isaac would somehow be let down. But I think I can safely say that this year he was NOT disappointed. Hopefully all his little dreams came true!