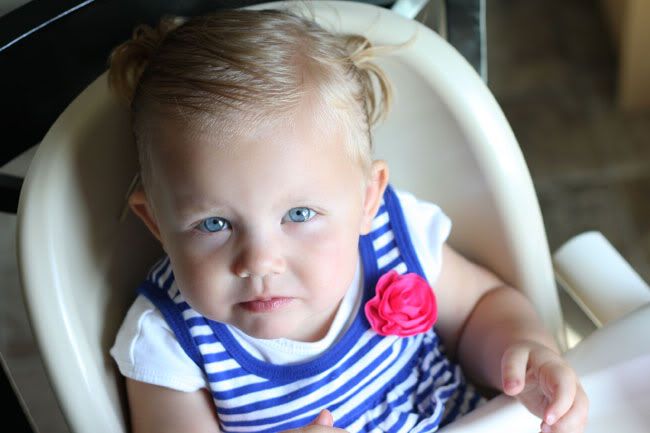 I put her hair in "pig-tails" the other day, just to see if her hair was long enough. She looked like a completely different girl. A kid - NOT a baby. Then she looked in the mirror and said, "PREE!" I thought she was saying "pretty" but I wasn't sure. She's said it every day since - when she looks at her bracelets or my necklaces and especially after I do her hair while she's looking in the mirror. I miss her curlies...and her baby face. Pig-Tails are going to have to wait. I can't do it. I don't want her to get big.
I do love her new words though. She says a new word everyday. Today, while we were shopping at Costco, I grabbed a box of diapers and she said, "daper!" Later in the day when I changed her she handed me one and said it again. She is getting big too too fast.
Oh, Baby...please stay a baby, please?!