I didn't know I like football until I saw him play. And practice...and practice...and practice. This kid puts in his time (and I put in mine - driving him there and waiting for him and picking him up :) ) He has practice 4 nights a week for an hour and a half. He has 2 hour games every Saturday. He comes home sweaty and dirty and tired...and HAPPY. He LOVES football. And he is good at it. Really good. More than that, football has really helped Landon in other ways too. He's realized what it means to work for something - not just put in your time but REALLY work for something. And he has to work hard every time he is on that field. The team doesn't always win but he still feels the rewards of his hard work and that makes him happy... and me and Cameron.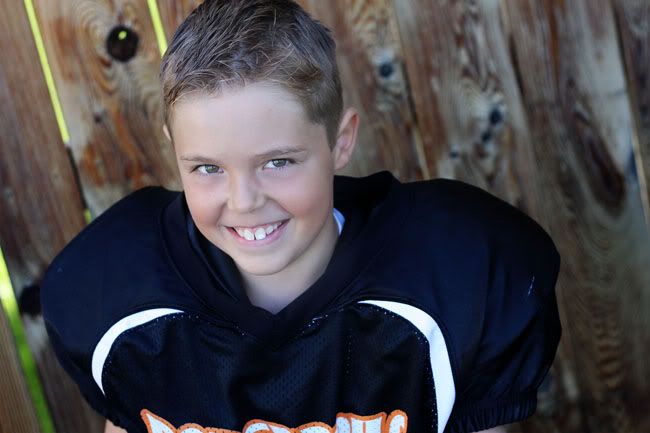 Football season started the last week of July at Football Camp. We were all impressed when Landon brought home the first place in the "punt, kick, pass" competition. It was kind of surprising to all of us since he hadn't played before. He played it cool and acted like it was no big deal, but his HUGE smile told us how happy he was for winning. A special bonus was that my dad and brother happened to be here that weekend and saw him play. It means a lot to Landon to have people around cheering him on (especially his grandmas and grandpas!)
I love how tough he looks in his uniform...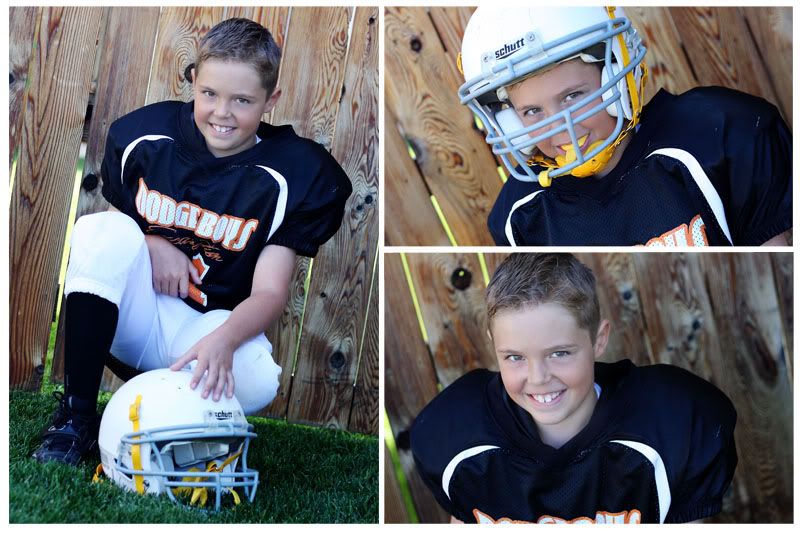 ...especially when he's got his "game face" on. For some reason I LOVE this picture of him. He just looks tough and ready to play.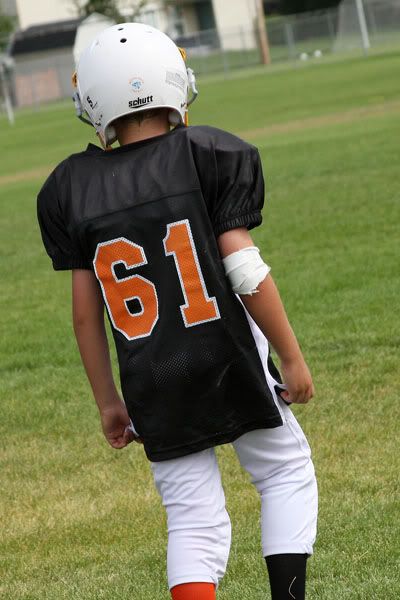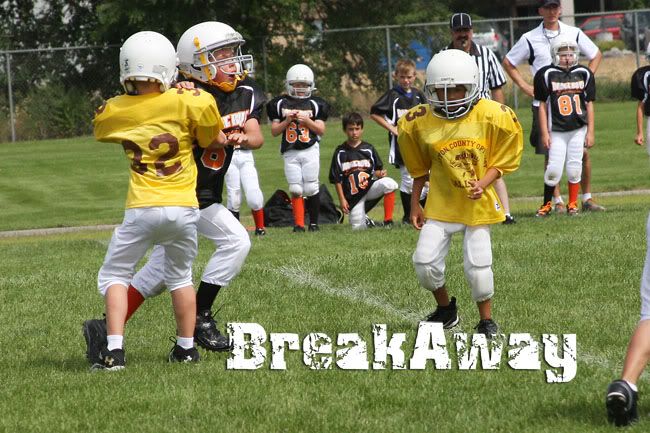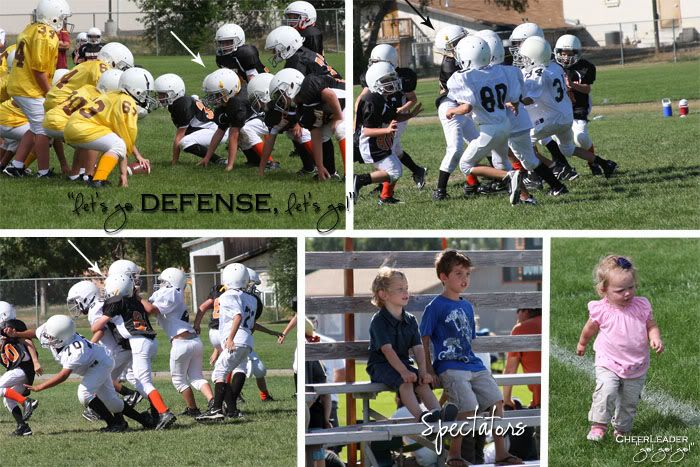 I've always been weary of my boys playing football. I'm worried about him being around the stereotypical "football playas" and I worry about him getting hurt. I gotta say, though, football has been so good for him. It's been a long season and we still have a month to go. His endurance hasn't faltered. He's so much stronger physically and mentally. He hasn't said once that he doesn't want to play, in fact every day he is excited to get out there with his team. I can't help but be that crazy fan on the sidelines cheering him on (although I try to keep it under control! :) )