Austin turned four on the 24th. I love this kid so much! He is such a fun boy to have around. I love the funny faces he pulls. I love the way he makes up stories and songs. I'm always laughing at the way he gets words mixed up, like when he says "expost to" instead of "supposed to". I love the way he loves his brothers. The first thing in the morning he always asks for Toto, Coco, Cokes, or Coco-Isaac (which ever nick name he decides to use that day - he's made them all up and never just calls Isaac Isaac - it's always one of those nick names), next he asks where Landon is and goes wherever that might be even if he has to go wake him up. Austin-boy you are the best. I love you. Happy Birthday.
Here's a Recap


Austin wanted a "cool cake from Walmart". Since he can't eat store bought cakes I did the best I could. Decorating cakes is tough! The kids really liked choosing a piece with sand or water frosting.
These pirate masks were the reason Austin wanted a pirate party. We made oceans in a bottle with the kids. They all loved pouring glitter, sea shells, and jewels into their oceans.
Landon and Austin helped me make the treasure chest the day before the party. It was a fun project to do together and of course they thought it was cool that we were making a treasure chest - they were really worried about how we were going to make the wood look real. I think we did okay.

This picture is blurry but it shows how he had to open his presents one-handed, because of his sprained arm. It didn't slow him down too much, though.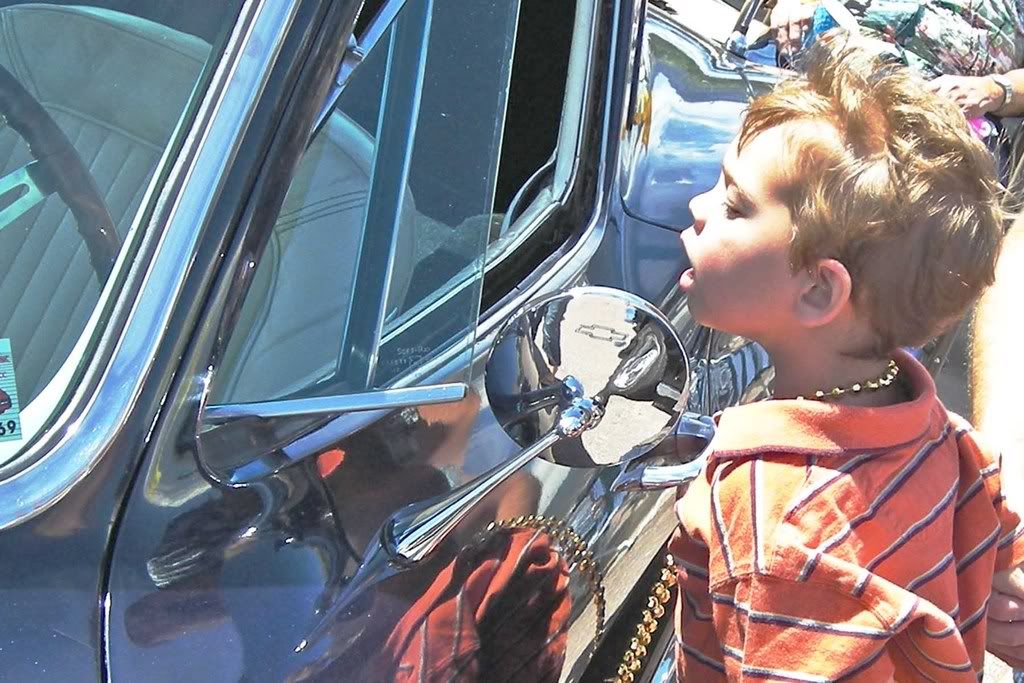 After his party, Cameron wanted to take the kids to a Corvette show. You know my kids and cars. They LOVED it. Landon kept telling us he was having the best day of his life. Austin loved it too. I think, though, that he liked his hot dog as much as looking at the cars. True boy - junk food and cars

This Austin's "REAL" birthday. He got a basket ball hoop, marble track, and spider man play rug. Grandma and Grandpa Perigo sent him a really cool lego truck and Grandma and Grandpa Smedley gave him a telescope this summer as an early birthday present. Thank you