Sasha and Alina: my {SISTERS}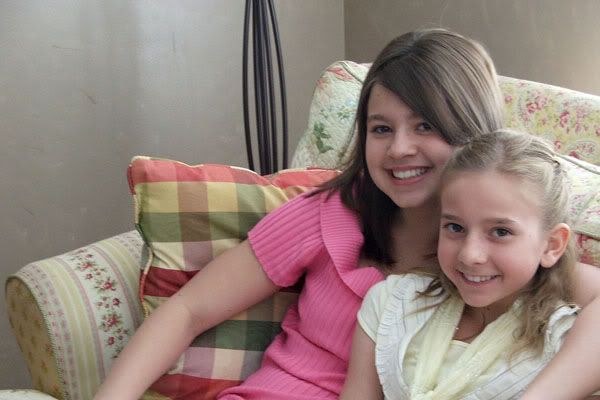 In the bible, Matt. 16:19 it says
"and whatsoever thou shalt bind on earth shall be bound in heaven"
. My family had the opportunity to bind these girls to us forever in the temple this past weekend. We had a wonderful experience.


We Latter Day Saints ("Mormons") go to the temple, not to be married until "death do us part" but to be sealed together as families for eternity. Since Sasha and Alina were adopted they needed to be sealed to my parents. Our family gathered together to witness this awesome event. After the girls were sealed to my parents my brother and I and our parents and sisters were able to stand together in the temple. The feelings I had can't be really described. Except to say that I was overwhelmed with peace and joy and gratitude for my family, including Cameron and the kids; and gratitude for a loving, all-knowing Heavenly Father who truely knows His children and truely, truely loves them.


The girls have had to over come so much in their short lives. Sasha is still haunted, at times, of some of what she had to endure as a little kid in Ukraine. This past year she has grown up so much and really changed her attitude about a lot of things. I'm so proud of her. I'm proud that she is working hard to overcome her past and make good choices. I'm happy that she is making steps to really understand the blessings of the gospel.


And I'm so thankful to Mom and Dad for following all those whispers of the Holy Ghost telling them it was time to get two more kids. I know it hasn't been easy to have both their kids grown-up and gone and then sort of "start over" with two more. And it's never easy having "pre-teen" girls and all the craziness that goes along with that. (I can only imagine!!) Thank you for everything you do for them and for me.


My family feels more complete and happy. I love being with them. I love going to the temple and feeling that special spirit there. The fullness of the gospel is a wonderful blessing in my life.
These girls were SO happy. They were smiling the entire time. They loved picking out their dresses and white bows. After the sealing they didn't want to take off their dresses. We went outside for pictures and they just wanted to twirl around like princesses.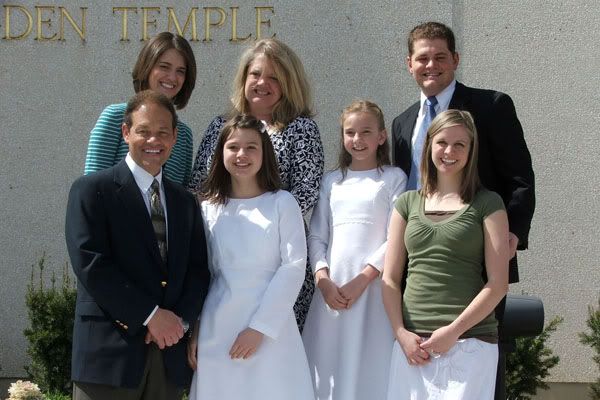 just missing Cam and the kids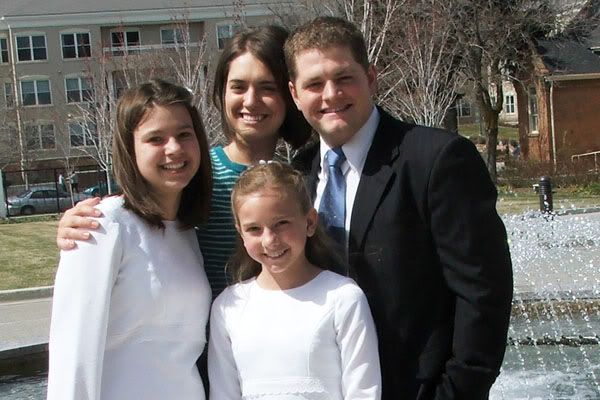 I love this picture. I think we all look alike. Sasha and Alina definitely belong to our family...
And a special thank you and shout out to Gary and Sharlene - Cameron's parents. They stayed to help Cameron recover from his PRK surgery and help take care of the kids while I was gone. Plus they came early to hang out with me while Cameron was in Atlanta. We've had a great time with them. It's always so fun when we get visitors. Pictures from their visit to come...