This Easter weekend was GREAT! My Dad and "the girls" (when we say "the girls" we all know we are talking about Sasha and Alina) came from Utah. We have been so lucky to have so much family come lately.
We took some time on Sunday for a little mini-photo shoot: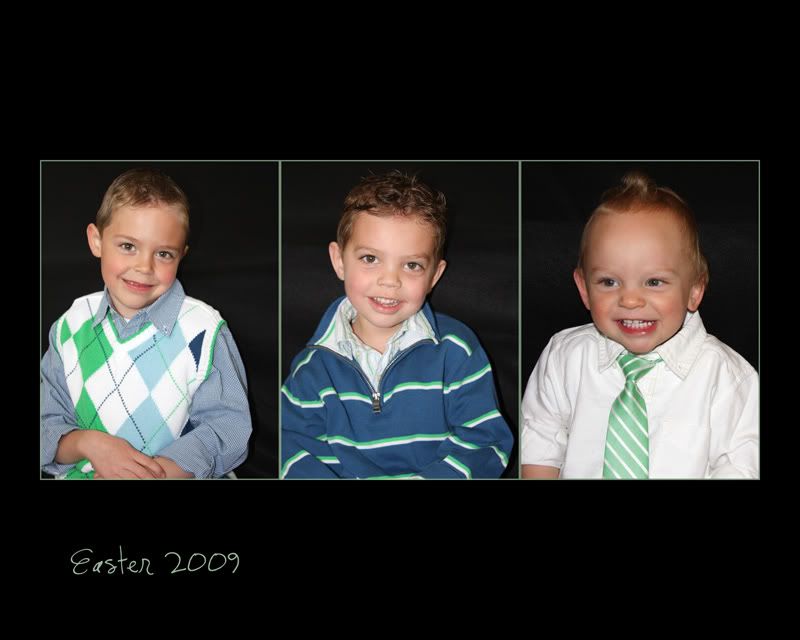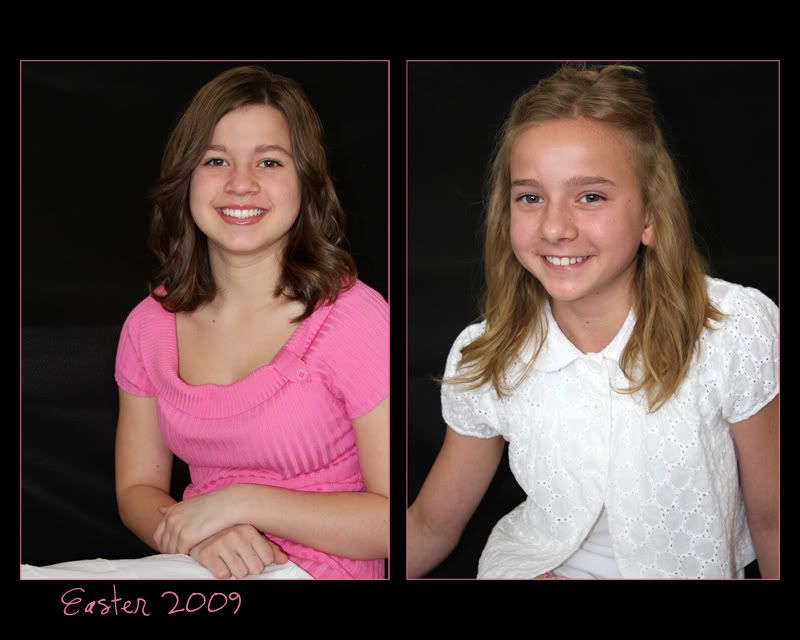 Isaac was having WAY more fun running around than being a supermodel. See that blur in the bottom right corner? That's his shoulder!
Finally. Got a good one!

Dad and girls came Friday night. They got here just in time to scarf down some dinner and head out to our ward talent show with us. I let the boys decide what they wanted to do in the show. Landon wanted to do a magic trick. He put three pins in a baloon witout it popping (thanks Kerri Whitney for the idea and the "how to"). He was hillarious. To show that pins were real he touched each one with his finger and said, "ouch, that hurts!" once the pins were in he jumped around showing off the balloon and then ran off stage. And the only picture I got was this one because he was being so silly!


Austin was hillarious too. He wanted to do summersaults. A friend of his wanted to dance so the two of them decided to do it together. Austin didn't end up doing anything but standing with his head down behind his friend, Tyler. Somehow, though, it was still adorable.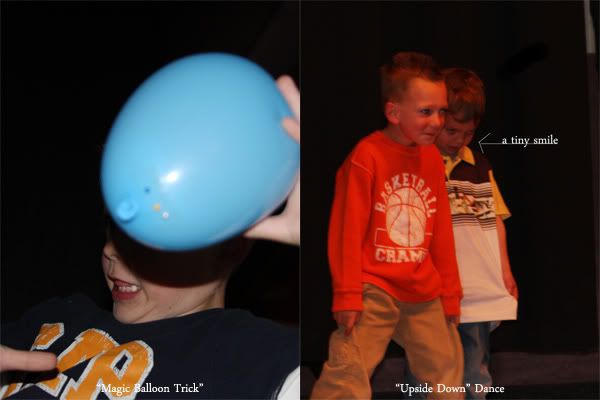 Sasha ran up on stage to help Austin out. He still didn't dance, or do a summersault, but at least he wasn't feeling alone up there. Tyler, was so dang cute. He had the best "monkey" moves. The two of them together were pretty funny because they were such opposites.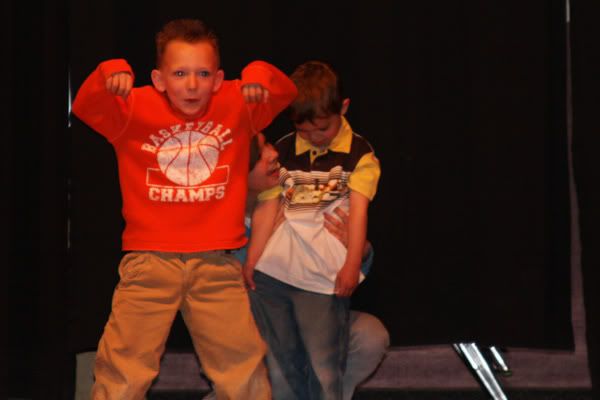 We spent Saturday shopping for the rest of our Easter treats, making cupcakes, and dying eggs. We also went to see Monsters vs. Aliens. The kids ate two movie BUCKETS of popcorn. I was quite impressed with that. In fact, Isaac didn't stop eating the ENTIRE movie. That kid can pound popcorn and candy; it's crazy. (and it keeps him quiet!)
We woke up to "puffy pancakes" for breakfast and snow out the window on Sunday morning. "Natives" of the Springs say that you can count on snow every spring break and Easter weekend. We got it both times. It's a little weird though. Everytime we get Utah visitors we get big snow storms.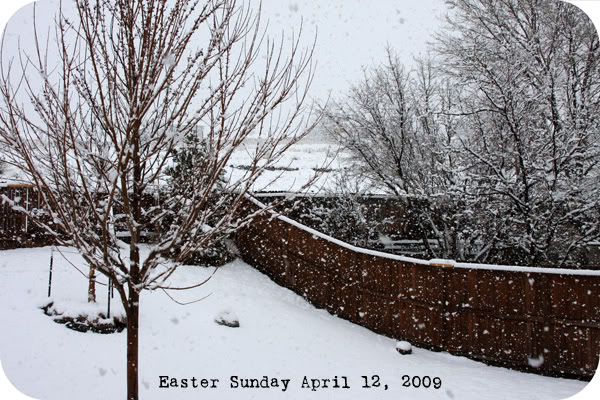 Everyone was happy with their Easter baskets. Austin went through his basket and exclaimed, "how did the Easter Bunny know this is just what I wanted?!" (he would be happy with anything!) Landon found his basket and immediately started putting his lego set together. When Isaac spotted his basket he just sat down and said, "mmmmm" and piled in the candy as fast as he could. Alina was more than happy that she finally got Eclipse - yes she, too, is an Edward fan. And Sasha was excited about the three books she got.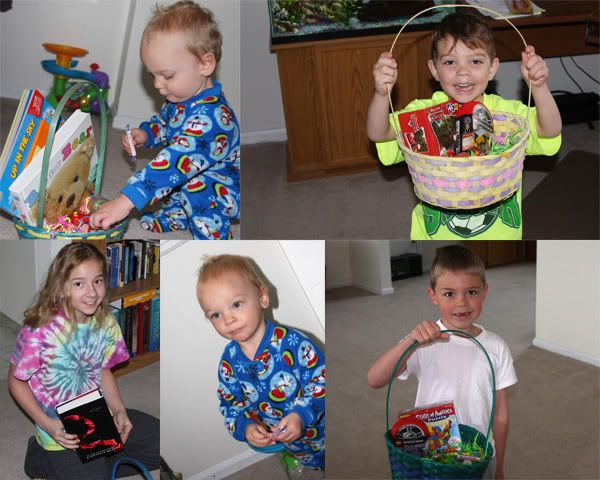 After church we came home to scalloped potatoes, ham, and deviled eggs. Even Austin liked them. I forgot to pull the rolls out the freezer so I was a little sad but nobody else cared. We had a great, relaxing evening and woke up this morning to tear-filled good-byes. We love these short mini-vacations with our family. It makes a perfect weekend!