We went to a Christmas Party for the Med Group on Base. Santa came in on an ambulance. I love the gotta-have Santa pictures, taken against a yellow wall, with bad light, by a point and shoot - they're not good pictures but I love them anyway.
And, just wondering has anyone ever seen a "good" santa picture?! The Coralridge Mall Santa comes to mind (all my Iowa peeps know what I'm talking about :) ha ha ha)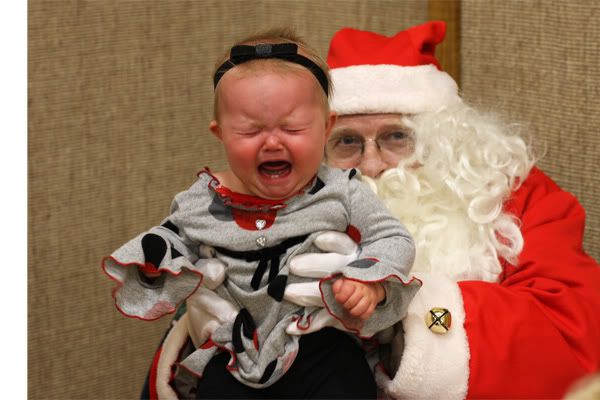 this picture is from last year... Ella's opinion of Santa hasn't changed much....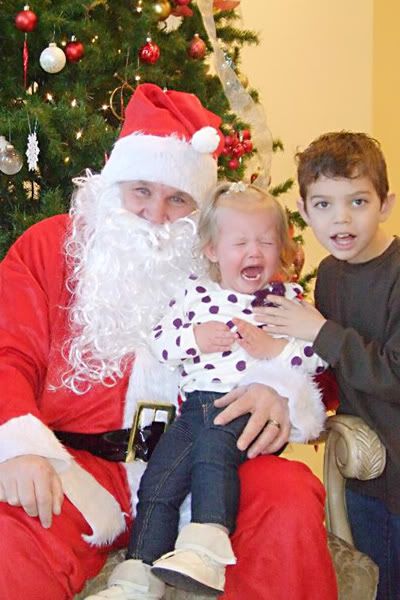 I promise she really did say she wanted to sit on his lap, but once she did she changed her mind fast... I can't help but laugh, especially comparing the two pictures :)
Isaac asked for a remote control car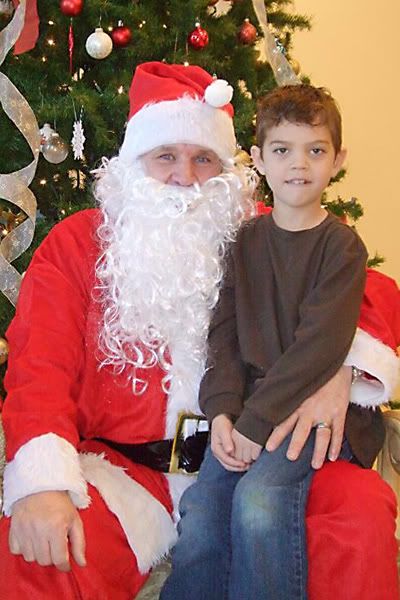 Austin asked for a puppy, "even tough my mom and dad said no." After he told Santa about the puppy he noticed the dollar store trinkets in Santa's bag and said, "well actually I'll just have a whoopie cushion."
Landon refused to sit on Santa's lap. I guess it's about time, but still, I was wishing for one more year of Santa bliss for him