One of my all-time favorites
We had a bounty in our backyard. I couldn't believe that our "experiment" garden grew so well. I let the kids pick any seeds they wanted and we raked up our own backyard soil and threw in the seeds. Now that I know we can do it, next spring we will "really" plant. It's true what they say about fresh veggies - and just picked from the vine is even better!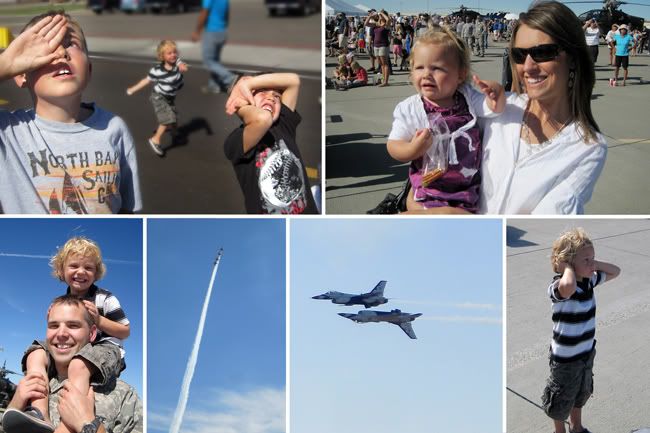 We spent a day at the Air Show on base, complete with the famous Thunderbirds show. It was awesome (and very loud!)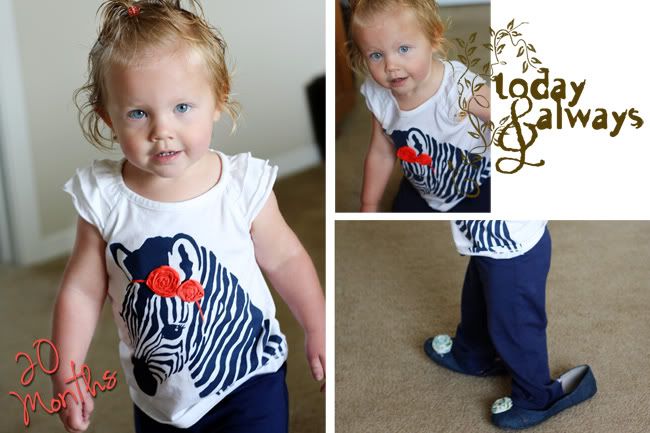 I didn't quite get around to doing 18 month photos of Ella, so one day I took these impromptu pictures of Ella at 20 months. She was in the 49% for height and 51% for weight. This month she developed a love with shoes, especially mine. When I'm not sure where she is, I can be on her being in my closet or bathroom surrounded by my shoes, trying each pair on one at a time.
Over Memorial Day weekend Cameron's sister and her family came to visit. We had a great time. We spent a day on the water, a day on motorcycles, and a day of church, games, and good food.